ARCADA® software smoothly combines digital target system for marksmanship drills, the courses with 3D and video scenarios for tactical and decision-making training, various hunting, clay shooting and recreational scenarios. Apart from existing library of targets, shooting simulator users can add their own targets applying our special software converter. ARCADA® courseware can be installed on any budget laptop with Intel® Graphics and Windows® 10. It comes with a user-friendly interface and a feature-rich analytics tool.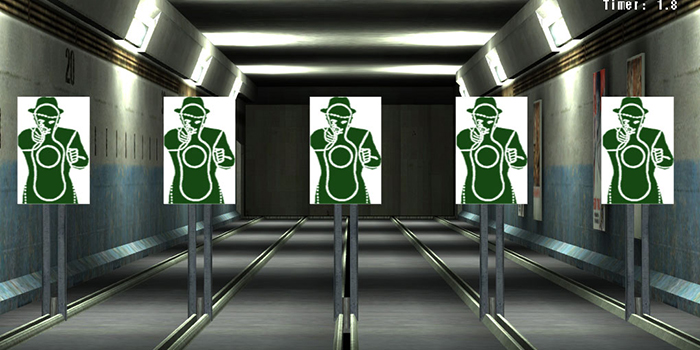 Digital Targetry
ARCADA® 3D target system simulates an indoor gun range with a firing line, 5 lanes and standard targets (military, law enforcement, qualification, sports, hunting). Targets can be moved toward and away from a shooter, positioned at a selected distance (0-50m), fall down when hit, pop up, turn in a random order. The following options can be set: distance; time and interval of exposure; timer; countdown.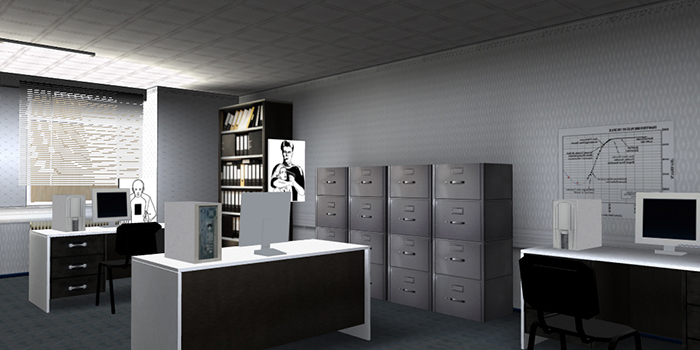 Tactical Course
ARCADA® virtual Hogan's Alley provides a variety of shooting drills focused on developing and improving speed, accuracy, decision making and tactical skills. Diverse human silhouette shoot / no shoot targets randomly appear in realistic 3D training environments (streets, office, woods). The object is to hit within a given-time limit enemy targets without hitting hostages and innocent bystanders.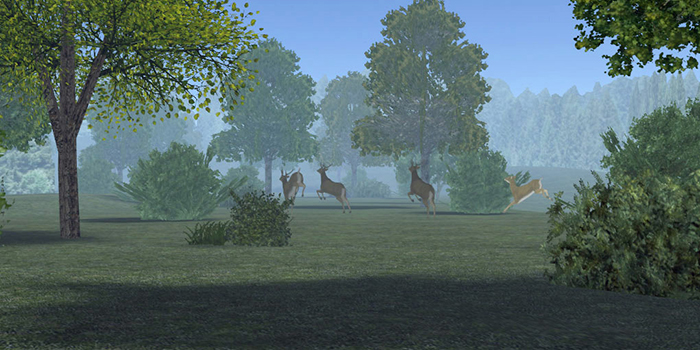 Rifle Course
Digital Running Boar target system, 3D Deer and Wild Boar Hunting, virtual Biathlon and Clay Shooting allow to practice rifle drills in comfort all year round.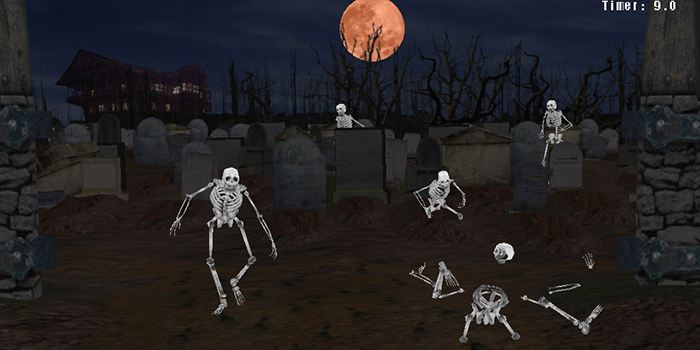 Recreational Shooting
A collection of dynamic 3D games with several difficulty levels, the competitions for 2 and 3 participants and prize games. We've created this course for commercial venues and home use, for novices and experts, for fun live fire and airsoft shooting.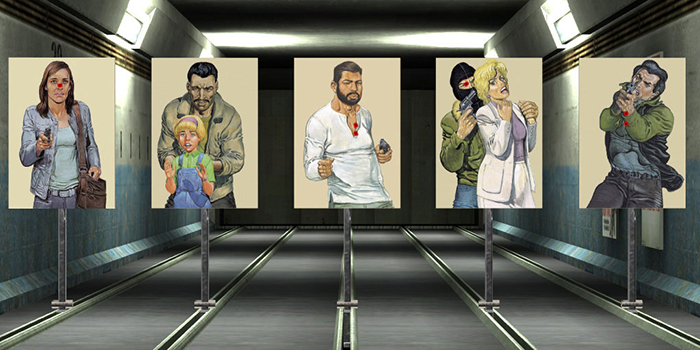 ARCADA® Analytics
ARCADA® software provides in real-time and after-action modes detailed data on each shooting session: number of hit / missed targets; number of spent rounds; scoring; timer / count down. These easy-to-use options significantly speed up and optimize a gun range operation.