ARCADA® Interactive Shooting Systems are technologically advanced gun range equipment that can be used instead or in addition to target retrievers. In contrast to laser-based simulators, our systems are dedicated to conducting weapons training with live rounds and airsoft BBs. The use of digital targetry enables to avoid paper targets waste and to create various training environments. Initially designed for military, law enforcement, security professionals, ARCADA® Airsoft and Firearms Training Systems are now extensively used in home and commercial gun ranges.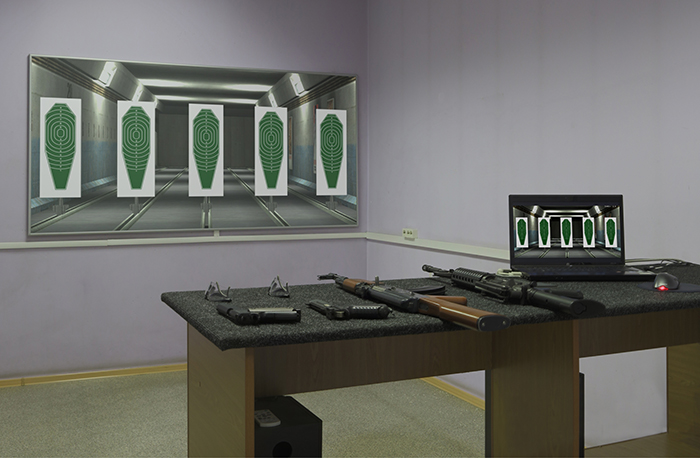 ARCADA® Shooting Training System - How It Works
The image of the selected target or scenario is transmitted to the shooting screen through the computer via the projector. When a bullet hits the screen, ARCADA® built-in Ultrasonic Shot Detection System determines its coordinates and an appropriate reaction is displayed on the screen (e.g. bullet hole in the target, adversary falling down etc.).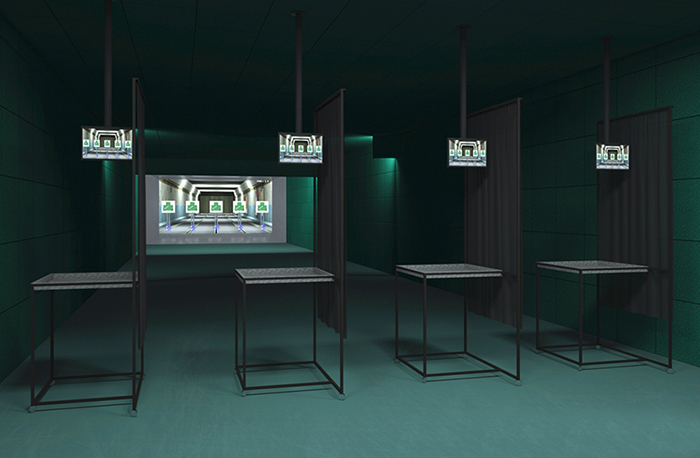 ARCADA® Airsoft and Live Fire Training Systems Key Features:
Wide shooting screens up to 2.5x5m with 5 lanes on a single system.
Fast hit detection up to 3000 shots per minute.
Maximum reliability even under harsh conditions in a gun range.
Unsurpassed durability for intensive firearms and airsoft training.
No need for a bullet trap - shooting screens are designed to stop bullets.
Zero waste of paper targets or paper screens.
Ease of use and low maintenance.
Considerably long service life 10+ years.