Interactive Airsoft Shooting Range ARCADA® is the first and one of a kind in airsoft industry. Initially ARCADA® Interactive Shooting Systems have been designed for professional law enforcement and military firearms training. The rapid advancement of airsoft technology inspired us to create a safe, reliable and cost effective training system for airsoft and airgun weapons. ARCADA® Interactive Airsoft Shooting Range is an ideal tool for the comprehensive marksmanship, tactical and judgmental shooting training in absolutely safe environment.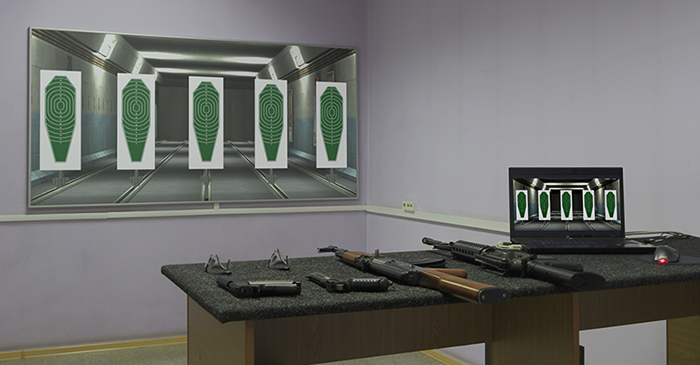 Military and Law Enforcement Training Tool
Military and security forces, law enforcement agencies and training centers around the world are using ARCADA® Interactive Airsoft Shooting Systems as a part of firearms training in addition to live and dry fire shooting. Easily mountable in a standard classroom ARCADA® systems provide safe and cost effective training both for beginners and advanced shooters due to a professional courseware ARCADA®: digital targetry, interactive branching video and 3D-scenarios, "Hogan's Alley" tactical course, Shoot / No Shoot decision making course, Photo Converter.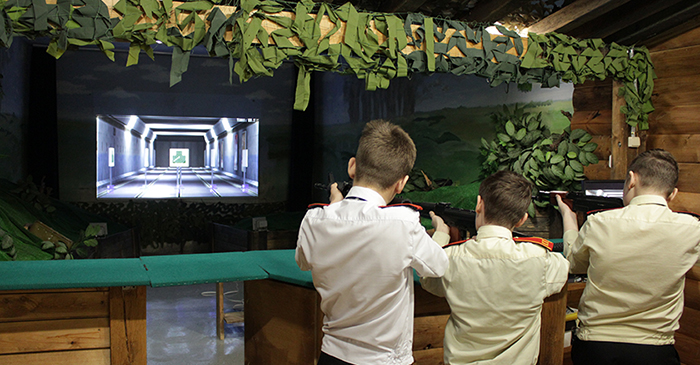 Airsoft Players Training Tool
ARCADA® Interactive Airsoft Shooting Range is an invaluable tool in improving airsoft players' gun manipulation and honing tactical skills. Besides targets shooting – static and moving, the system allows to immerse into extremely realistic combat situations and even to create customizable military scenarios. ARCADA® training system is a perfect way to get ready to any skirmish, CQB, military simulation or historical reenactment.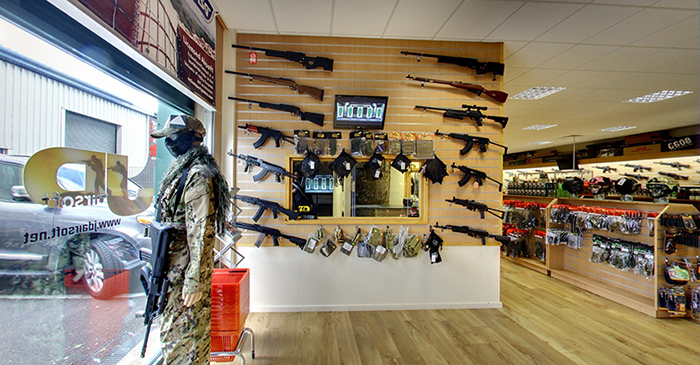 Airsoft Shop and Indoor Shooting Range
ARCADA® Interactive Airsoft Shooting Range is an ideal solution for airsoft dealers to demonstrate and test airsoft products. The system supports single shot, semi-automatic and fully automatic modes. It is a great place to attract the beginners when teaching about gun safety, advanced shooters to conduct professional shooting training or to run extremely challenging competitions.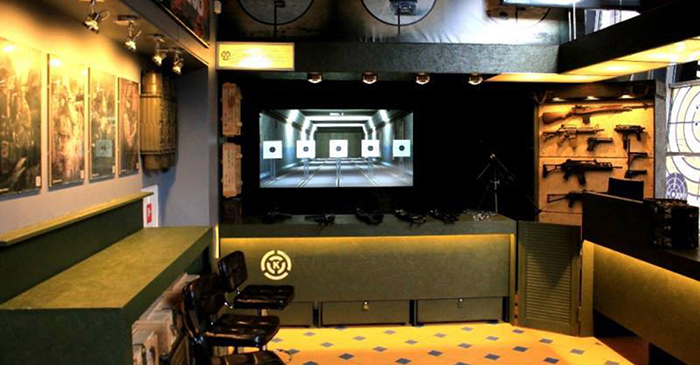 Commercial Venues
ARCADA® Interactive Airsoft Shooting Systems are operated with great success in amusement parks, malls, sport arenas, commercial ranges providing adrenaline-fuelled experience for the visitors and good profit for the range owners.
ARCADA® How It Works
The image of the selected target or scenario is transmitted to the shooting screen through the computer via the projector. The screen (1x2m or 1.2x2.4m) is made of a special aluminum plate. When a bullet hits the screen, ARCADA® patented Ultrasonic Shot Detection System defines its coordinates in a fraction of a second with absolute accuracy and an appropriate reaction is displayed on the screen (e.g. bullet hole in the target, barrel explosion, enemy falling down).
ARCADA® Unique Technologies:
Due to light and durable shooting screens, ARCADA® Interactive Airsoft Shooting Systems can be easily transported and mounted at any surface.
ARCADA® patented Ultrasonic Shot Detection System provides the accuracy within 1mm and tracks up to 3000 shots per minute.
A comprehensive professional courseware ARCADA® meets the needs of beginners and professional shooters allowing to train in immersive 3D-environment.
You shoot any airsoft weapons along with regular ammunition without any laser inserts.